Outdoor Living
Bear Claw Landscaping designs the ultimate backyard gateway. Our name is synonymous with outdoor living. If you can dream it, we can design and build it!


Just picture you and your family sitting on a custom patio in front of a warm outdoor fireplace or fire pit while listening to the soothing sounds of a water feature or your favorite music from an outdoor sound system. Or, if entertaining is your thing, picture a custom personalized outdoor kitchen with all of the amenities you need to be the neighborhood grillmaster. Decks and pergolas provide you with all of the comforts to keep nature's elements off while relaxing in a hot tub or watching your favorite TV show or game in your one-of-a-kind outdoor living space.
DECKS, PATIOS, AND WALKWAYS
Increase the value and beauty of your home with deck, patio, and walkway.
Decks and patios are the starting point for all great outdoor living spaces, both of which are an extension of your indoor living space. A well-designed outdoor living space will increase your home value. Pathways are an awesome way to connect all of your outdoor living spaces, gardens, retreats, etc.
Bear Claw specializes in creating unique pathways and patios with a variety of materials including:
Pavers

Flagstone

Stamped and Colored Concrete

Conventional Redwood

Composite Decking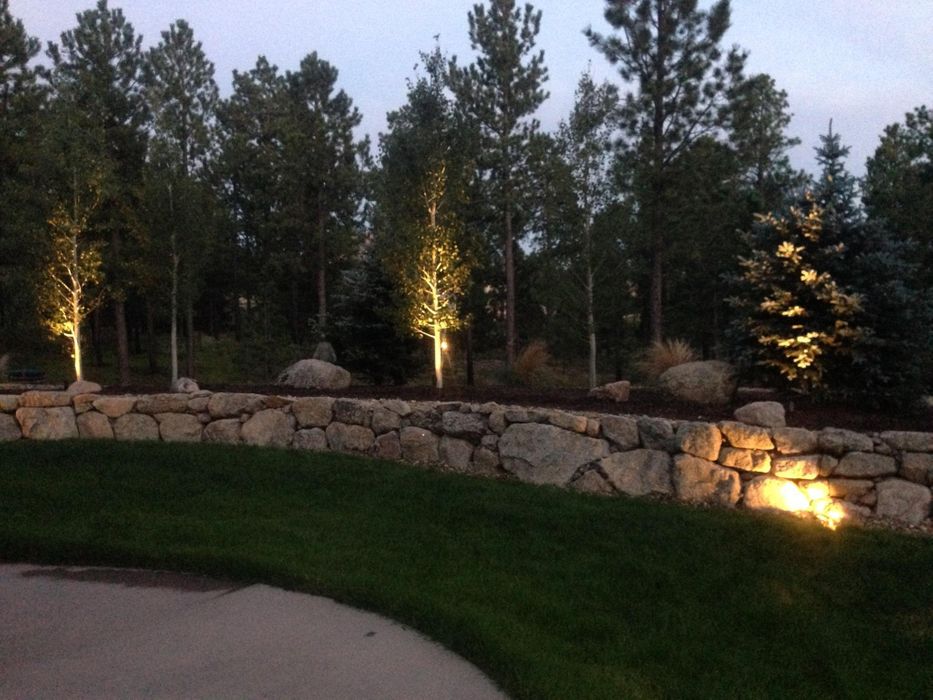 OUTDOOR LIGHTING
Illuminate your yard with customized outdoor lighting.
Outdoor lighting for tree accents, walkways, outdoor living spaces, steps, and water features not only creates a perfect ambiance but also improves safety.
Bear Claw uses and recommends either standard low voltage or LED lighting, so we can capture the exact intensity for the desired area without creating overwhelming brightness. We install timers and photocells, so you can customize your outdoor lighting schedule and its brightness. We install timers, photocells, and app driven lighting.
"Thank you so much for the beautiful landscaping project all of you worked so hard at. Our home is a House and Garden Showcase. All of our neighbors think our yard is just beautiful, we couldn't be happier."

-Joan M.

"Adam and your crew did an amazing job with the walkway to the east of our house. The landscaping in the yard is absolutely gorgeous. So many of the neighbors have told us how beautiful our yard looks. Terry, I can't thank you and Adam enough for making our yard into a dream come true. Thank you again for a beautiful job well done!"

-Gene & Joan

"Just a brief note to let you know how pleased we are with our new sprinkler system and replacement sod. The system works "as advertised" and is a welcome relief from the hose brigade of the last few years. Our only regret is that we didn't do it sooner. Adam and his crew did an outstanding job-very professional, courteous, and excellent installation. Please give Adam our appreciation and thanks. Feel free to use our names as references in the future."

- Bob & Betty M.