Bear Claw Landscaping Inc

Our Services
Bear Claw Landscaping provides a full range of landscaping solutions.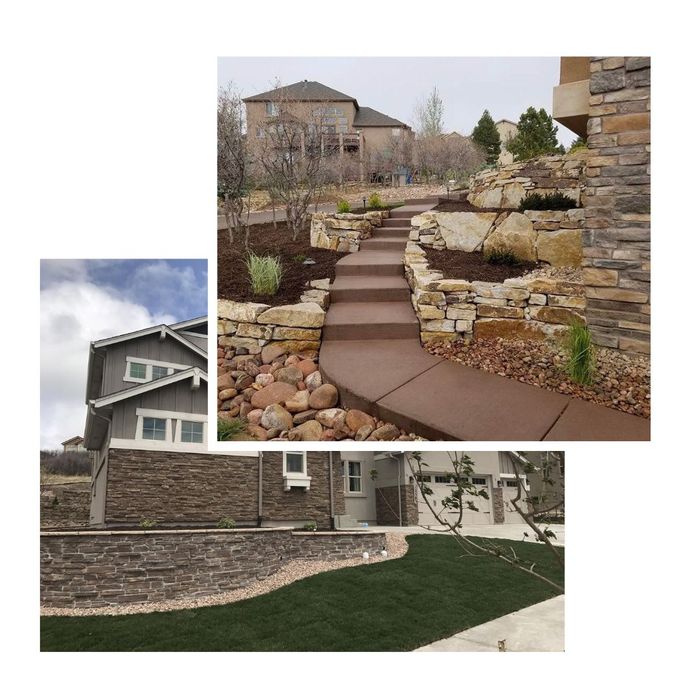 About Our Company
Colorado Springs is known for its semi-arid climate and unpredictable weather, which can make it difficult to maintain lush landscapes. However, at Bear Claw Landscaping of Colorado Springs, we specialize in creating sustainable and beautiful outdoor spaces, regardless of the conditions.
Exceptional Customer Service
Customer satisfaction is our top priority. We believe that exceptional customer service is just as important as delivering a stunning landscape. Our team will work closely with you throughout the entire process, ensuring that your needs and preferences are met every step of the way. We value open communication and will keep you informed and involved throughout the project.
Creating Your Dream Outdoor Space
At Bear Claw Landscaping, we understand that each client has unique desires and visions for their outdoor living space. Our team of experts is here to turn your vision into reality. Whether you want a tranquil garden retreat, a vibrant backyard oasis, or a functional and stylish front yard, we have the knowledge, skills, and passion to create the perfect outdoor space for you.

Our Award-Winning Expertise
What sets Bear Claw Landscaping apart from the competition is our commitment to excellence. We have been recognized with numerous awards, including "People's Choice" awards for best landscape and design, as well as industry awards for best landscape design and best water features. These accolades reflect our dedication to delivering outstanding Colorado landscapes that not only enhance the beauty of your property but breathe new life into your neighborhood.


Affiliates
Don't Let the Challenges Hold You Back
Remember, no matter the challenges posed by the Colorado Springs climate, Bear Claw Landscaping has the expertise to bring your dream outdoor space to life. Don't let the weather deter you from having a beautiful landscape — let us transform your outdoor space into a haven of natural beauty and tranquility. Contact us today and let's start creating your dream outdoor space!
"Thank you so much for the beautiful landscaping project all of you worked so hard at. Our home is a House and Garden Showcase. All of our neighbors think our yard is just beautiful, we couldn't be happier."

-Joan M.

"Adam and your crew did an amazing job with the walkway to the east of our house. The landscaping in the yard is absolutely gorgeous. So many of the neighbors have told us how beautiful our yard looks. Terry, I can't thank you and Adam enough for making our yard into a dream come true. Thank you again for a beautiful job well done!"

-Gene & Joan

"Just a brief note to let you know how pleased we are with our new sprinkler system and replacement sod. The system works "as advertised" and is a welcome relief from the hose brigade of the last few years. Our only regret is that we didn't do it sooner. Adam and his crew did an outstanding job-very professional, courteous, and excellent installation. Please give Adam our appreciation and thanks. Feel free to use our names as references in the future."

- Bob & Betty M.