Decks, Patios, & Walkways


Welcome to Bear Claw Landscaping, where we redefine outdoor living through the exquisite craftsmanship of decks, patios, and walkways. Elevate the allure of your home while basking in the beauty of thoughtfully designed outdoor spaces. As the premier landscaping professionals in Colorado Springs, we specialize in creating pathways and patios that seamlessly blend with nature, enhancing both the aesthetics and value of your property.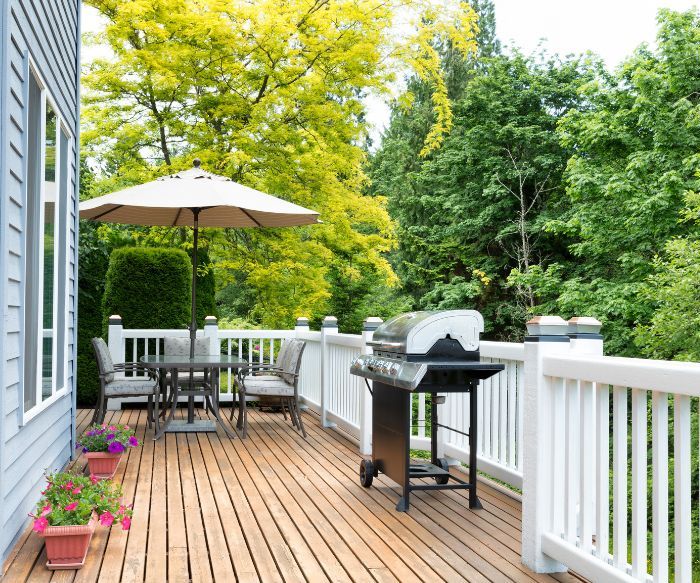 Decks
Our decks are more than wooden platforms; they are extensions of your indoor living space, adding a touch of luxury to your home. Bear Claw Landscaping's expertise lies in crafting decks that not only stand the test of time but also elevate your overall outdoor experience. Whether you envision a conventional redwood haven or a contemporary composite decking masterpiece, we have the skills and materials to bring your vision to life.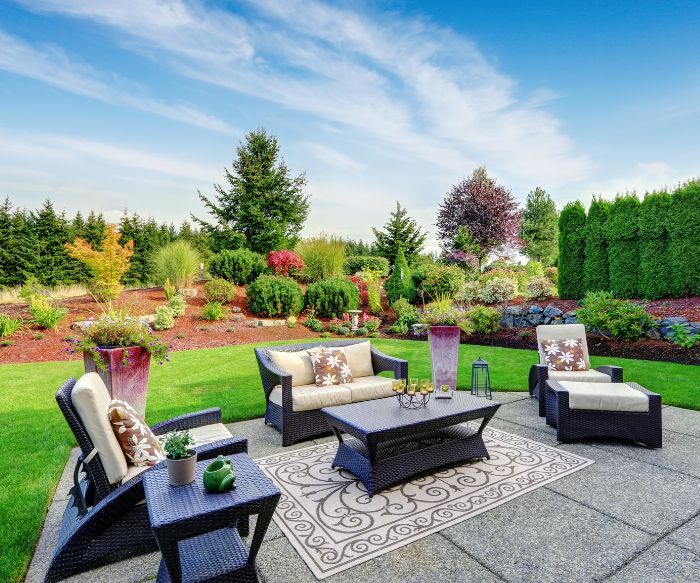 Patios
Patios, the heart of outdoor gatherings, are where comfort meets elegance. Bear Claw specializes in designing patios with an array of materials, including pavers, flagstone, and stamped or colored concrete. Immerse yourself in the artistry of outdoor living with our unique patio designs, tailored to suit your style and preferences.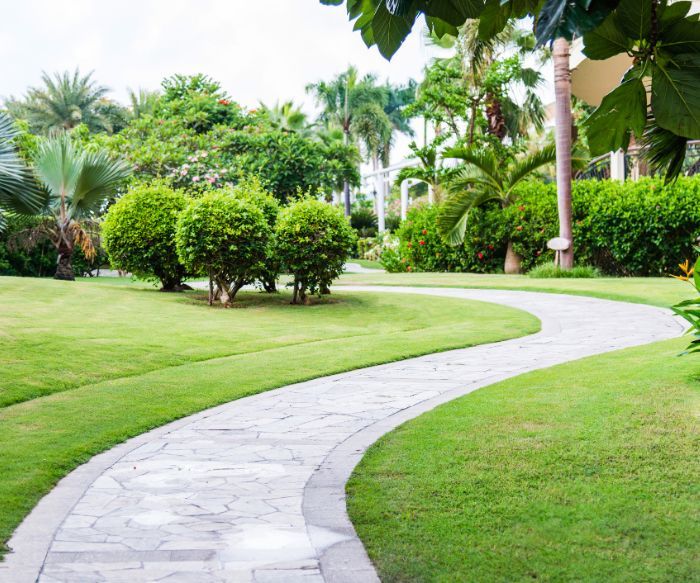 Walkways
Pathways are the threads that weave together the tapestry of your outdoor living spaces, seamlessly connecting gardens, retreats, and more. At Bear Claw Landscaping, we take pride in designing distinctive walkways using materials such as pavers and flagstone. Our pathways not only enhance the flow of your outdoor space but also add a touch of sophistication to your landscape.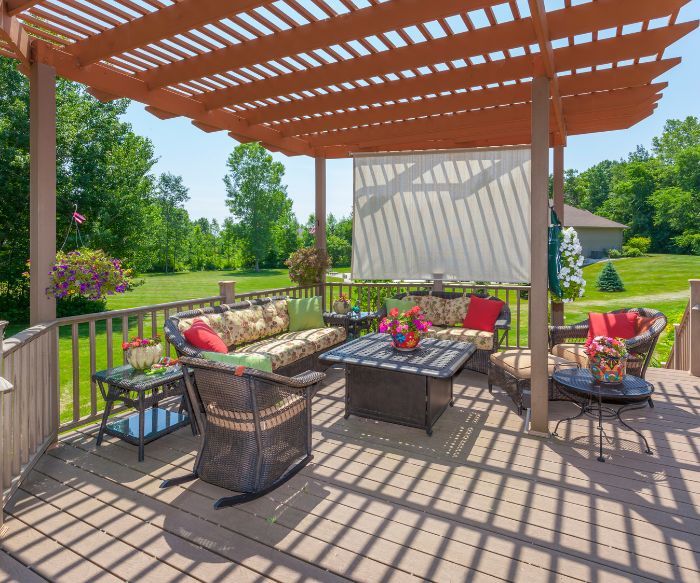 A Palette of Materials
Bear Claw Landscaping offers a diverse palette of materials to choose from, ensuring that your outdoor space is a reflection of your unique taste. From the timeless appeal of conventional redwood to the durability and modernity of composite decking, we bring a wealth of options to your doorstep.
Contact us today to schedule your outdoor living space consultation.
Bear Claw Landscaping invites you to embark on a journey of outdoor transformation. Elevate your property's value and beauty with our expertly crafted decks, patios, and walkways. Ready to turn your outdoor dreams into reality? Contact us today for a consultation, and let's create an outdoor oasis that reflects your style and enhances your home.